INCLUDE ("/www/virthost/www.kalamazoomfg.com/html/includes/left.php"); ?>

Kalamazoo Manufacturing Company

The Kalamazoo Railroad Velocipede and Car Company was founded in 1883 by George Miller and Horace Haines in Kalamazoo, Michigan. Before the 1940's the company primarily built railroad handcars, velocipedes, and motorized railroad maintenance vehicles. At the onset of World War II, Kalamazoo diversified into building motorized rubber tired factory vehicles. In 1968 the company sold off its railroad business to Tamper and continued producing motorized factory vehicles until it closed in the 1990's.

Although we are not the same Kalamazoo Company from 1883, we are manufacturing a railroad handcar using iron patterns fashioned from original Kalamazoo Manufacturing Company parts. Our handcars are nearly indistinguishable from handcars built by the Kalamazoo Manufacturing Company of the 19th and 20th century.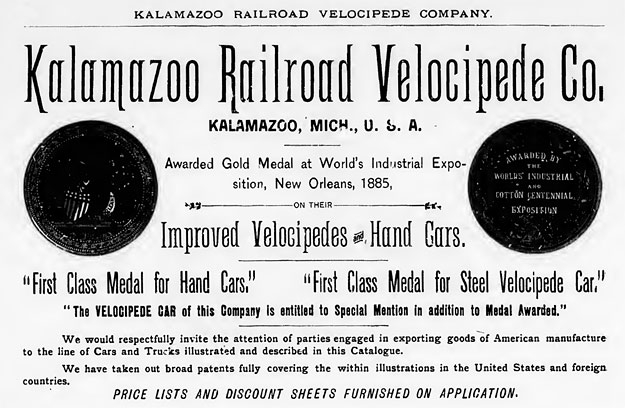 INCLUDE ("/www/virthost/www.kalamazoomfg.com/html/includes/right.php"); ?>